Worksite 97 NEWS
Welcome to the Manitoba Nurses' Union - Worksite 97!
---
Annual General Meeting
MARCH 20, 2017
Norwood Hotel - Promenade B
112 Marion St.
ELECTIONS FOR: Vice-President, Treasurer, Area Reps, Workplace Safety & Health Reps, Voting delegates for 2018 Provincial AGM
COCKTAILS @ 5 PM
DINNER @ 5:30 PM
MEETING @ 6:30 PM

NO CHARGE TO ATTEND MEETING ONLY. TICKETS FOR DINNER $10.00 EACH
AVAILABLE FROM ANY MEMBER OF THE EXECUTIVE OR YOUR AREA REP.
Deadline for tickets is March 10/17


---
Collective Bargaining

The PCBC have met 7 times in past couple of months putting together what we feel is a "lean, mean and achievable" package for bargaining. A collective bargaining conference was held Dec 1/16 at the RBC convention centre with all of the worksite & local presidents to review the proposed package and answer any questions regarding the central table issues. Worksite specific issues were not discussed at this conference as each area has their own specific concerns. The MNU will be serving notice to bargain in the upcoming weeks.
Click for larger image.

---
CFNU 2015 - Halifax, NS
Click for larger image.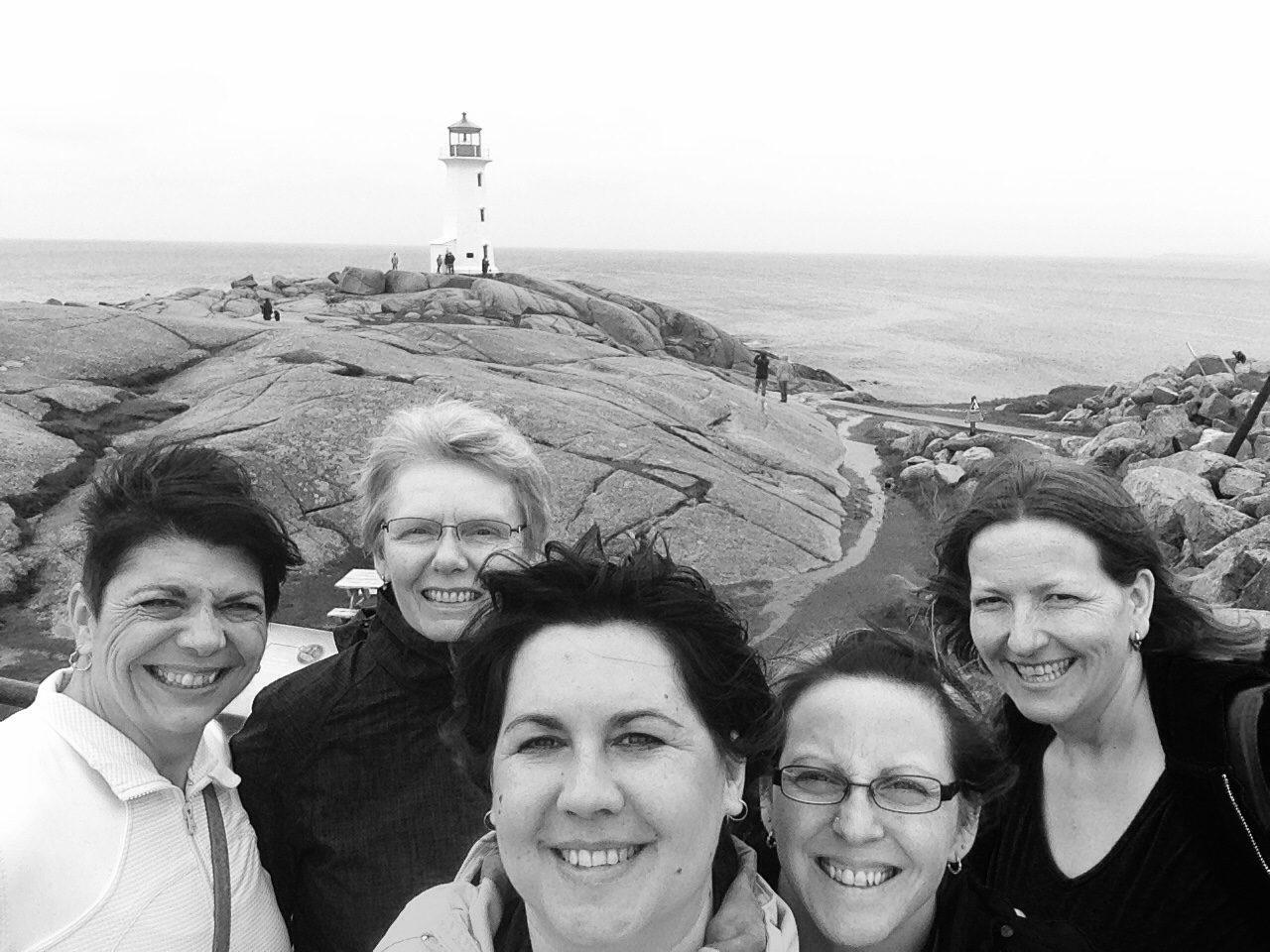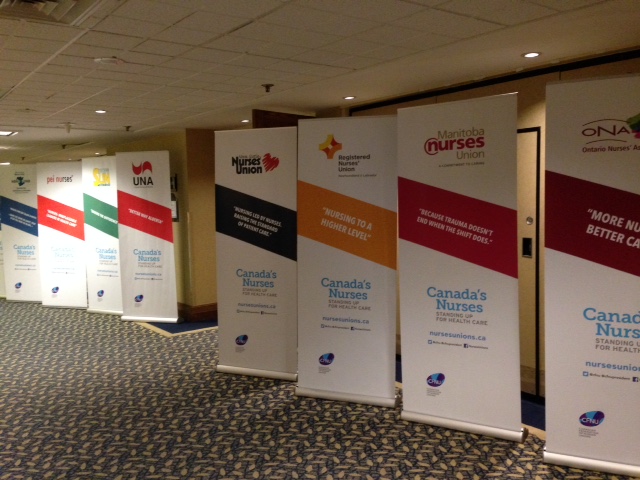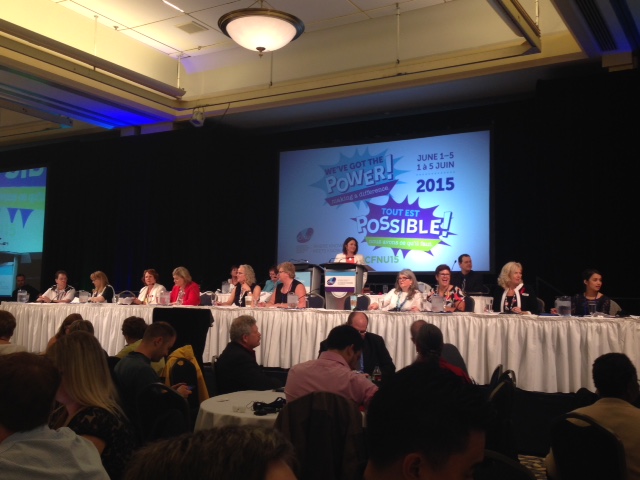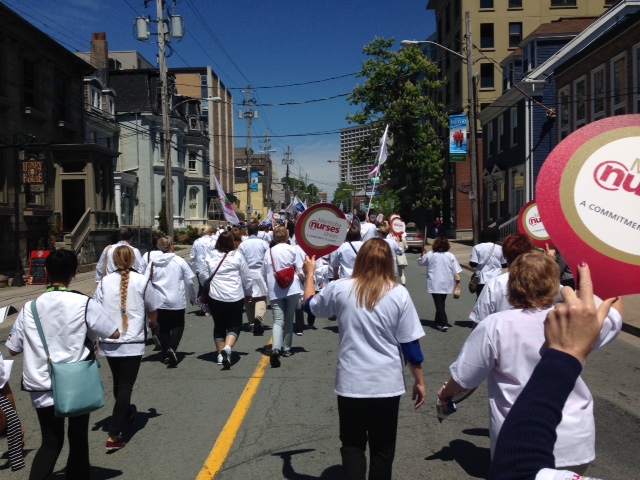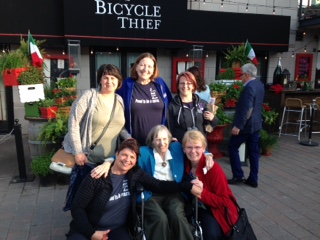 ---
Constitution of Winnipeg Home Care Nurses Worksite
Download Constitution (DOC)
---
Union Membership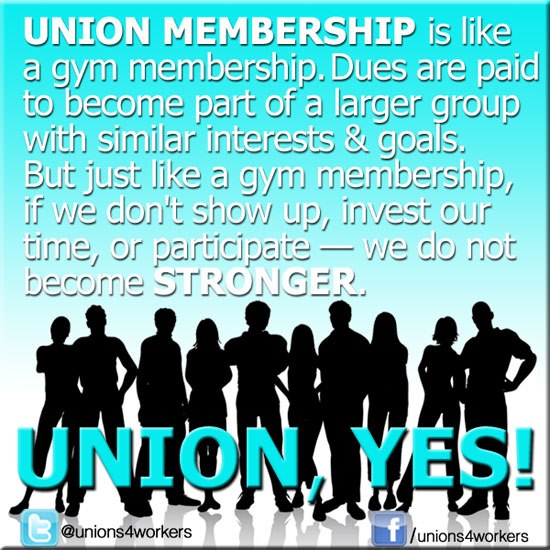 ---
A Message
The executive of worksite 97 is dedicated to ensuring your rights under the Collective Agreement. That is our main objective. How do we do that? By listening to you the member. Keep us informed on what is going on in your area. Let us know when you are aware of workload, communication and Contract issues that just do not seem right.
As nurses we have the right to a healthy workplace. We need to be able to balance our personal lives and our work lives. If we achieve that we are able to care for our clients to the best of our abilities.
Become involved in your worksite. If we stand together collectively, we are stronger. Do not be afraid to speak out. You have twelve thousand nurses in Manitoba standing behind you.
We welcome you all to join in this journey to better our workplace.
"Ignore your rights and they will go away"
Please contact us with any questions, concerns, or suggestions. We welcome them!!!!
In Solidarity
---